FreedomPop Internet Plans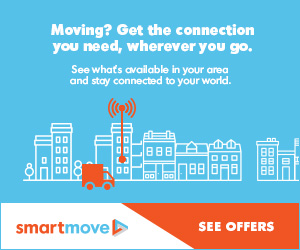 FreedomPop is the nation's first wireless Internet provider committed to delivering 100% FREE 4G mobile broadband Internet access. FreedomPop's high speed wireless internet service runs across Sprint's LTE network, 4G WiMax and 3G CDMA networks.
Free
500 MB per month free
Great for Facebook and email.
Extra data 2¢ per MB
$3.99/month
100% Free Trial
Includes Nationwide 3G Roaming
500 MB free 1st month
Great for web browsing and checking email
Extra data 2¢ per MB
$19.99/month
100% Free Trial
2 GB free 1st month
Great for emailing Facebook and photos
Extra data $0.015 per MB
(1 Review)
---
Patty
Portland , OR
Jan 27, 2016
disappointed
decided on the hotspot, could never get it to work, spent ton of time on the phone speaking with people who either couldn't understand me or I couldn't understand them. Then told I have a defective hot spot and to send it back, on my dime, cost me $9.00 to send it back. supposed to be a free trial, they charge my credit card anyway. be careful, look at other options.
Bob
Barrington, RI
Jan 6, 2016
free cell phone service!
I have a Samsung Galaxy S2, S3 and S4 for my family members. They all use FreedomPop's free service with Google Voice = unlimited texts and more voice minutes a month than they'll ever use. Using Freedom Friends, they all get 600 MB a month and can share some of their unused data -- which they hardly ever need to do because they're mostly on WiFi. I feel bad for families spending $100+ a month for exactly the same capabilities.
Eddy K
CLEVELAND, OH
Dec 1, 2015
Disapointed
Used to get 10 gigs a month for $24.00. They changed providers and now only get 2 gigs for the same price. If I wanted to get 10 gigs again it would cost me $75.00. Guess what? I cancelled.